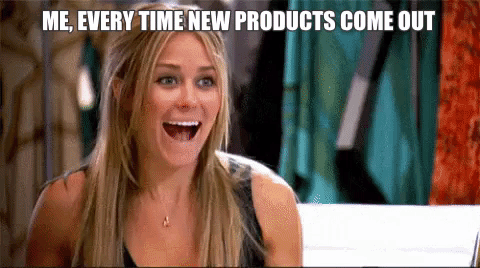 Vogue recently rated the Best Dermatologist-approved sunscreens of this year, and I was excited to see that my new fave mineral spf came out on top:
ISDIN Eryfotona Actinica® Ultralight Emulsion SPF 50+, $50
"I always prefer lightweight physical blockers to chemical sunscreens, plus this one contains DNA Repairsomes that help to reverse harmful effects caused by UV rays while also protecting skin from future damage."
Dendy Engelman, M.D., New York
Why it's fabulous:
1) Technology: DNA Repairsomes! These are enzymes that actually work to repair damaged DNA. Wow wow wow!!
2) It's a lightweight, mineral SPF fluid- not goopy, and doesn't smell like coconuts.
3) The bottle is really a pretty generous size, I would consider it a great value for the technology feature.
What will it do for me?
1) DNA is damaged by well, generally bring alive and living on planet earth. Aging, pollution, chemicals, and of course sunlight (not just from that one time on vacay, even just on a daily basis).
This causes age spots, wrinkles, broken blood vessels, crepe-like changes to the skin, and of course: skin cancer.
The DNA Repairing enzymes in ISDIN Eryfotona Actinica Ultralight Emulsion are activated by daylight. So, instead of establishing lots more damage while driving to work or walking the kiddos to school every day, you're potentially reversing damage while protecting your skin with mineral spf.
Features
Anti-Aging: Prevents brown spots, fine lines, wrinkles, and sun damage.
Skin Cancer and AK prevention/treatment: Used as an adjunct therapy to treat Actinic Keratosis, this product is perfect for everyone, but especially if you've ever had an AK or previous bout with a skin cancer.
It's Gentle: Mineral, titanium dioxide SPF (non- chemical) makes it great for All Skin Types, even sensitive and acne-prone
Fluid formulation: easy-to-use and apply
Cosmetically Elegant: Very subtle, fresh scent, won't affect makeup, doesn't feel greasy
Matte finish -but not powdery or dry- won't run into your eyes while you're working out
How To Get It:
Dermatologists and physicians all over are now recommending and carrying this at their offices. Chances are, your Derm, physician's office, or local med spa carries it.
Check it out here on the ISDIN site to find a location near you.
If you're local to the Chicago area, you can call our office (with no charge for shipping) DuPage Medical Group – DMG Aesthetics, The Office of Dr. Danahey: 630-545-7840
We'd love to hear from you.
And in the meantime, stay fabulous my friends!